Going to watch your team play is always exciting. The atmosphere and energy can't be recreated at home, so it is always disappointing when you have to step out and miss an exciting moment in the game. That's where ReLive comes in.
In this project, we use sensors to come up with a ubiquitous computing solution.
Using sensors in your seat and phone, ReLive detects when you are away from your seat. ReLive plays back recordings of things you missed using your smartphone. The recordings come from cameras and microphones placed around the stadium, so the experience of watching is much more like being there in person than simply watching the game on TV.
---
Interviewing and Finding Problems
We went to a volleyball tournament in Pittsburgh. After a 3-hour observation and 6 interviews in between games, we got a lot of data. We consolidated the data with affinity diagramming, and we were able to identify the pain points.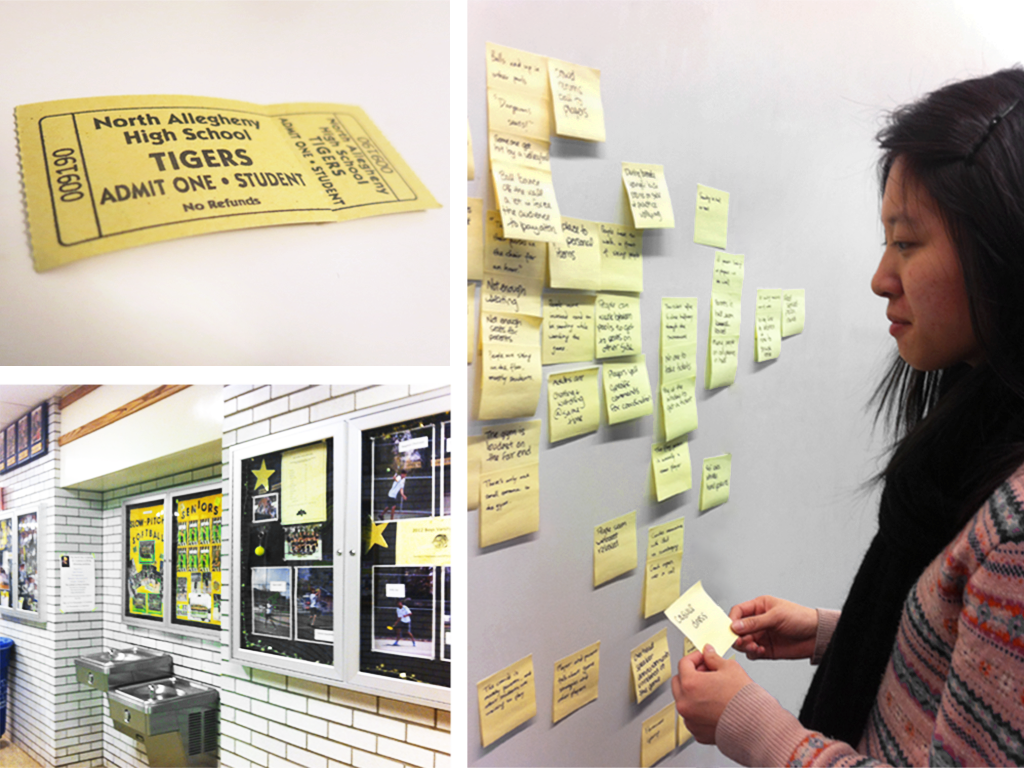 ---
Ideas
With problems identified, we did a lot of brainstorming and bodystorming to come up with ideas. I categorized some categories to group these ideas.